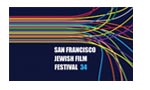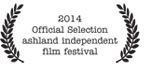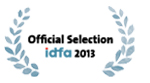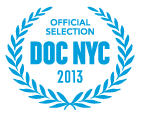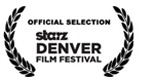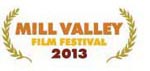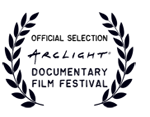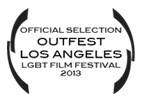 UPCOMING SCREENINGS
May 22, 2015
-YMCA, Rochester
YMCA of Greater Rochester
- Rochester, NY
Contact: Fernán Cepero,
fernanc@rochesterymca.org
May 26, 2015
-PFLAG, Oakland/East Bay Chapter
St. John's Presbyterian Church
- Oakland, CA
Contact: Marlene Lund,
support@pflag-eastbay.org
May 26th, 2015
-YMCA, San Antonio - Invitation Only
May 28, 2015
-PFLAG, Colville/Northeast Washington
Colville Public Library
- Colville, WA
Contact: Cassandra Heide,
info@newapflag.org
May 29, 2015
-PFLAG, Flint/Genesee County
Unitarian Universalist Church
- Montrose, MI
Contact: Terri Dinsmore,
info@newapflag.org
May 30, 2015
-PFLAG, Saint Augustine
Corazon Cinema
- Saint Augustine, FL
Contact: Dan Sostrom,
pflagstaug@gmail.com
---
2014 American Film Showcase
SCREENINGS TBD
Facing Fear was selected for the 2014 American Film Showcase!
This amazing program, in conjunction with US embassies around the world,
sends films and their filmmakers to screen their work in places that
might not normally get the chance to see them and to conduct filmmaking
workshops for the locals. Director Jason Cohen served as a film envoy
and was sent along with the film and another film expert to destinations
to share the film, and their experiences.
For more information: The American Film Showcase
---
FACING FEAR at the OSCARS

®
ACADEMY AWARD

®

NOMINEE
Best Documentary Short Subject 2014
Pictures from the March 2 event.
---
PAST SCREENINGS
2015
MAY-PFLAG, El Paso
MAY-PFLAG, Twin Cities
MAY-PFLAG, Fort Collins/Northern Colorado
MAY-PFLAG, Washburn
MAY-PFLAG, Colorado Springs, CO
MAY-PFLAG, Morris Area, MN
MAY-PFLAG, Phoenix, AZ
MAY-Northland College, Ashland, WI
MARCH-Jewish Intl Film Festival 2015, Melbourne, Australia
MARCH-Seattle Jewish Film Festival, WA
FEB-Atlanta Jewish Film Festival 2015, GA
JAN-St. Mary's College, CA
JAN-Alameda Theatre & Cineplex, CA

2014
NOV-American Film Showcase, Venezuela
NOV-DOC SHORTS NIGHT, New Parkway Theater, Oakland, CA
NOV-University of Wisconsin Hillel Foundation
NOV-B.F.F. SHORTS @Roxie Theatre, SF, CA
OCT-Focus Film Festival, CA
OCT-United Nations Association Film Festival, CA
OCT-Louisville LGBT Film Festival
OCT-Bolderlife Film Festival, CO
OCT-Out on Film Festival 2014, GA
SEPT-2 Man Film Festival 2014, St. Petersburg, Russia
AUG-Dokufest 2014, Prizren, Kosovo
AUG-San Francisco Jewish Film Festival / SFJFF34 2014
JUNE-Frameline38 San Francisco INTL LGBT Film Festival 2014
JUNE-Waterfront Film Festival 2014 Michigan
MAY-OutView Film Festival 2014 GREECE
APR-Newport Beach Film Festival 2014
APR-Ashland Independent Film Festival 2014
MAR-IDA's annual DocDay LA 2014
JAN & Feb-Screenings across the U.S., presented by ShortsHD Oscar 2014
JAN-Irvine Intl Film Festival 2014

2013
DEC-Museum of Tolerance, LA 2013
NOV-IDFA 2013 (Intl Documentary Film Festival Amsterdam)
NOV-DOC NYC 2013
NOV-Starz Denver Film Festival 2013
OCT-Mill Valley Film Festival 2013
OCT-ARCLIGHT Documentary Film Festival 2013, NYC
SEPT-NEWFEST NY LGBT Film Festival
AUG-OUTFEST LA: Best of Fest
AUG-Laemmle Theatre, LA
JULY-US PREMIERE/OUTFEST LA LGBT Film Festival (Audience Award Winner)