FACING FEAR


A documentary short film by Jason Cohen
JASON COHEN

Producer/Director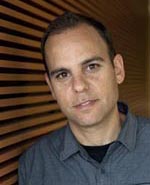 Photograph by Stefan Cohen
ACADEMY AWARD®-Nominated producer/director Jason Cohen has produced and directed all formats of film and television on projects that cover a broad range of topics over the past 20 years. Cohen's FACING FEAR, a story of forgiveness between a former Neo-Nazi and the victim of his hate crime attack 25 years earlier, was nominated for an Oscar® for best documentary short subject in 2014. Cohen just completed FOUR WOMEN, ONE WORLD, a global film about love and forgiveness that has taken him around the world to highlight stories in Uganda, India, Haiti, Spain and Italy.

Cohen has had an ongoing relationship with Academy Award®-winning director Steven Okazaki for almost 20 years. In 2012 he produced the Okazaki-directed APPROXIMATELY NELS CLINE, about the world- renowned lead guitarist of the rock band Wilco. He co-produced HBO's Emmy-nominated BLACK TAR HEROIN: DARK END OF THE STREET, with Okazaki and was a producer on his Emmy Award-winning HBO doc on the dropping of the atomic bomb, WHITE LIGHT/BLACK RAIN, which also screened at the 2007 Sundance Film Festival.

Cohen has also worked in narrative film, producing the feature film, OPAL, based on the life of controversial author, Opal Whiteley, which premiered at the 2010 Mill Valley Film Festival and was distributed online by Tribeca Film Institute.

In addition to his documentary and feature work, Cohen has also produced numerous commercial and promotional projects for Nike and Gatorade working with athletes Lebron James, Kobe Bryant, Peyton Manning and others. In addition, he has had a long relationship with Microsoft as a producer of broadcast public relations for a wide variety of worldwide events working regularly with executives Bill Gates and Steve Ballmer. Cohen's earlier work found him working as a producer/cameraman/sound mixer alongside some of the most respected names in journalism. He has logged time for all the major networks as well as PBS and the BBC and cable outlets including ESPN, NFL Network and A&E. Included in his experience are projects in Africa, Norway, India, Brazil and Antarctica.

In 2014, Cohen and Facing Fear were selected as representatives for the American Film Showcase, a program sponsored by the US State Dept. which selects films and filmmakers each year to serve as film ambassadors, conducting screenings and workshops in countries across the globe.

In 2001, Cohen received recognition for his work when he was honored with the Nafziger Award for distinguished achievement by alumni from the University of Wisconsin School of Journalism, his alma mater.